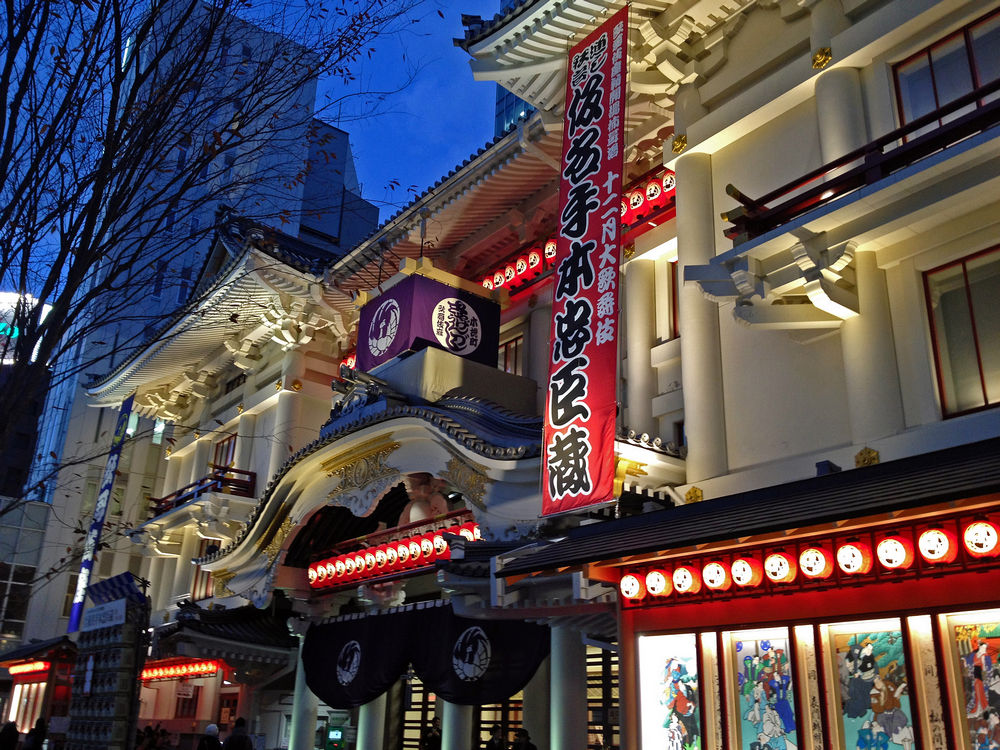 The Kabuki-za was originally opened by a Meiji era journalist, Fukuchi Gen'ichirō. Fukuchi wrote kabuki dramas in which Ichikawa Danjūrō IX and others starred; upon Danjūrō's death in 1903, Fukuchi retired from the management of the theater. The theater is now run by the Shochiku Corporation which took over in 1914.
The original Kabuki-za was a wooden structure, built in 1889 on land which had been either the Tokyo residence of the Hosokawa clan of Kumamoto, or that of Matsudaira clan of Izu.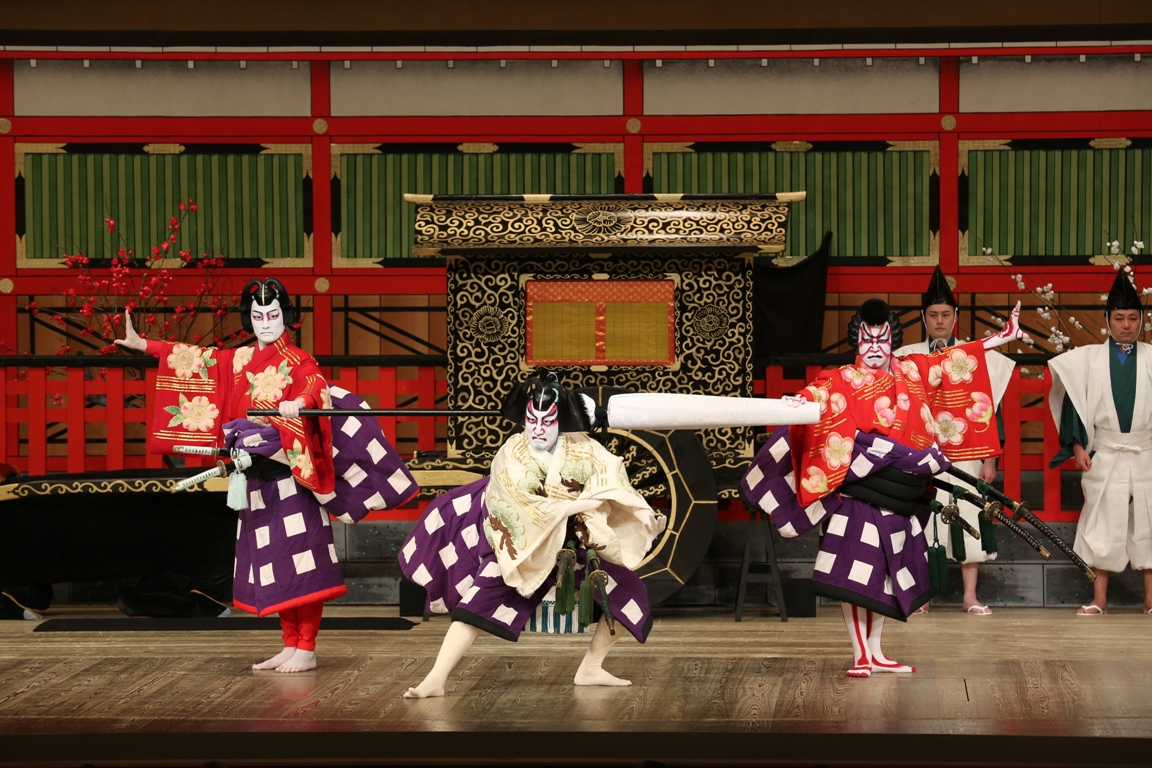 The building was destroyed on October 30, 1921, by an electrical fire. The reconstruction, which commenced in 1922, was designed to "be fireproof, yet carry traditional Japanese architectural styles",while using Western building materials and lighting equipment. Reconstruction had not been completed when it again burned down during the 1923 Great Kantō earthquake. Rebuilding was finally completed in 1924.
The theater was destroyed once again by Allied bombing during World War II.It was restored in 1950preserving the style of 1924 reconstruction, and was until recently one of Tokyo's more dramatic and traditional buildings.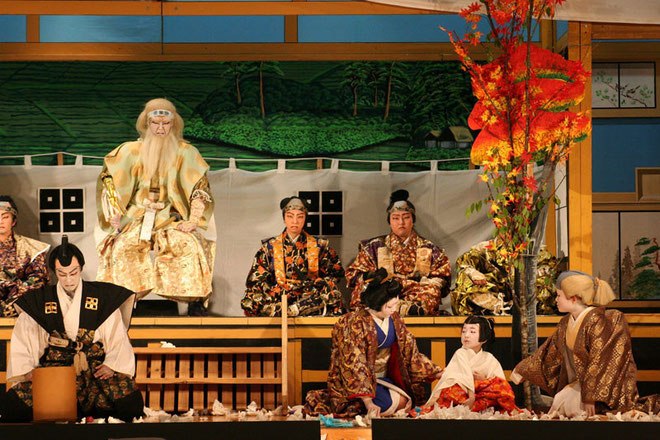 The 1950 structure was demolished in the spring of 2010, and rebuilt over the ensuing three years.Reasons cited for the reconstruction include concerns over the building's ability to survive earthquakes, as well as accessibility issues. A series of farewell performances, entitled Kabuki-za Sayonara Kōen (歌舞伎座さよなら公演"Kabuki-za Farewell Performances") were held from January through April 2010, after which kabuki performances took place at the nearby Shinbashi Enbujō and elsewhere until the opening of the new theatre complex, which took place on March 28, 2013.